Our passionate, honest, positive team at Cox and Manegold Dentistry has many years of dental experience. Many of the team members have been with the practice for over 15 years. The team is experienced, highly trained, and spends many hours annually increasing their knowledge of dental health. We invite you to contact our office today to learn more about us and to schedule an appointment with Dr. Cox and Dr. Manegold, our dentists in West Chester, Ohio.
Karen Riley – Dental Hygienist
In 2015, Karen Riley, RDH celebrated two milestones, her 40th wedding anniversary to Jon Riley and the 40th anniversary of her graduation from dental hygiene school. She is the proud mother of three children and grandmother of three granddaughters. Karen loves anything artsy and travels in her free time. At Cox and Manegold Dentistry, Karen enjoys interacting with her patients and getting them motivated and excited about their oral health.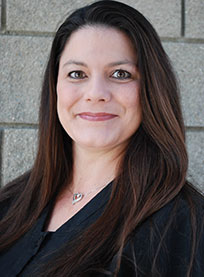 Amber Carroll – Dental Assistant
Amber Carroll, dental assistant, joined the practice as Dr. Manegold's assistant in 2013. She has over 20 years' experience as a dental assistant and graduated from Warren County Technology School Diversified Health Program. Amber is fond of the family atmosphere at Cox and Manegold Dentistry. Her compassion and talent for putting patients at ease contributes to the success of the practice.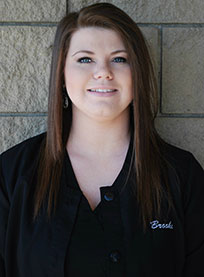 Brooke Webb – Dental Assistant
Brooke Webb, dental assistant, is a 2013 graduate of the Dental Auxiliary Training Academy. She became a member of the Cox and Manegold Dentistry family shortly after graduation. In her spare time, Brooke enjoys spending time with her young daughter and has a passion for photography.
Staci Raney – Dental Assistant
Staci Raney, dental assistant, is a graduate of the Institute of Medical and Dental Technology. Since 2004, she has been Dr. Cox's right-hand woman. When not helping Dr. Cox at the office, Staci enjoys travelling and reading. She also volunteers with dog rescue efforts.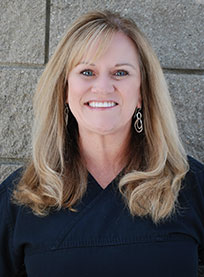 Jenny Cox – Administration
Jenny Cox, RN, BSN is a graduate of University of Cincinnati School of Nursing. She has been married to Dr. Cox for over 25 years and began working in an administrative capacity at the office over 10 years ago. When not at the office, Jenny volunteers as a Butler County Court Appointed Special Advocate and with the Community Foundation of West Chester/Liberty Angel Fund.
Lana Meyers – Office Manager
Lana Meyers, office manager, joined Dr. Cox over 25 years ago, a few months after he began the practice. When not overseeing activities at Cox and Manegold Dentistry, Lana enjoys spending time with her grandchildren, camping, and boating. At Cox and Manegold Dentistry, Lana loves seeing patients' reactions when their smiles are positively changed.
Amber Bowling – Dental Hygienist
Amber Bowling, RDH graduated from the University of Cincinnati School of Dental Hygiene in 2011 and joined Cox and Manegold Dentistry shortly after as a part-time hygienist. When not working to improve smiles at Cox and Manegold Dentistry, Amber loves to spend time with her adorable son, Gavin.